Keynote Speaker: Prof. Dr. Onur Demirörs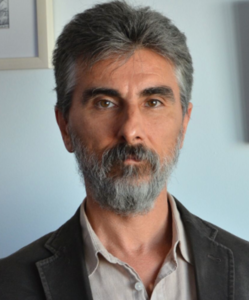 Prof. Dr. Onur Demirörs received his B.Sc. in Computer Engineering from Middle East Technical University. He got two M.Sc. degrees; one from Ege University in Izmir in 1990 and another from Southern Methodist University, Dallas Texas, USA, in 1993. He received his Ph.D. degree in the latter in 1995. After a lengthy and productive academic experience in the Southern Methodist University, Dokuz Eylul University, and Middle East Technical University, he started at our department in 2017.
His research areas include software process improvement, process models: methods, tools, techniques, business process management, software quality management, software measurement, software project management, and conceptual modeling.
Keynote Speech: Software Size Measurement in the New Era: The Effect of Microservice-based Architectures, Artificial Intelligence and Agility
The talk will center on three key issues that affect the size measures and measurement processes. The first issue will focus on new software architectures and the effects of those architectures on size measures. The second issue is the utilization of AI techniques and their potential to decrease measurement effort. The third issue will focus on the needs of agile software development teams from a software size measurement perspective.
Keynote Speaker: Prof. Dr. Alain Abran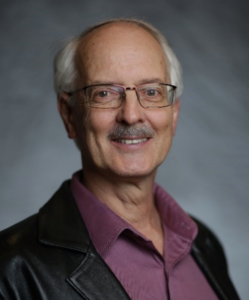 Dr. Abran is an IEEE Life Senior member and an Emeritus Professor at Ecole de Technologie Supérieure – ETS (Canada). He holds a Ph.D. in Electrical & Computer Engineering from Ecole Polytechnique (Canada) and master degrees in Management Sciences and Electrical Engineering from U. of Ottawa (Canada). He worked for 20 years in the Canadian banking industry, followed by +20 years of teaching and research at Université du Québec à Montréal (UQAM) & École de Technologie Supérieure (ETS).
Dr. Abran industry-oriented research has influenced a number of international standards in software engineering, such as: ISO 15939, ISO 19759, ISO 19761 and ISO 14143-3. Dr. Abran research interest includes software estimation, software quality measurement, software functional size measurement, software project and software maintenance management.
Keynote Speech: Story Points Coverage of Business Needs: Challenges and Research Directions
Story Points, as an estimation technique, has reached within a few years a huge market penetration across the world, in both public and private organizations.
In comparison, Function Points-based estimation techniques have a very low industry usage and are even unknown by most software developers.
Story Points do address some short-term needs of software developers, at almost no cost, but are they robust enough to meet the information needs of senior ICT management and customer executives?
This talk will discuss some of the issues involved, including challenges and some foreseeable research directions.