Paul Marston – MCR Global
The future of Cost Estimation
Monday, October 7, 11.45 – 12.45
Paul Marston is the President of MCR Global. He is responsible for an annual business base of $34M with major prime contracts in Europe supporting NATO, UK MoD, and US DoD providing a full range of Integrated Programme Management services.  Of special interest to Mr. Marston has been cost estimating and analysis.  From the start as a cost analysis officer in the US Air Force, he was assigned to the Aeronautical Systems Center at Wright Patterson AFB. Throughout this time in, he performed independent cost estimates on a variety of aircraft and reconnaissance programs. After the Air Force, he joined MCR as a cost analyst supporting a variety of defense programs. Mr. Marston has been an active member of the International Cost Estimating & Analysis Association (ICEAA) with the honor of serving on its Board in numerous positions, most recently as President from 2015 to 2019.
Philippe Roques – Capgemini
economic Application Portfolio Management
Tuesday, October 8, 9.00 – 10.00
Philippe Roques is the founder of the Capgemini eAPM approach, a global offering that helps IT teams to do more with less. eAPM is a proven and accelerated approach to help CIOs master their IT, combining a rational assessment methodology and world class tooling, underpinned by benchmarks, to deliver portfolio inventory, rationalization opportunities, relevant sourcing strategy, move-to-cloud strategy and the right operating model.
In his position he has developed a strong thought leadership on IT performance as an innovation enabler. The result of his research is concrete and pragmatic.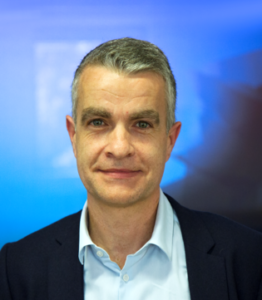 Before devoting his work full time to IT efficiency, Philippe served as EMEA Executive Director at Capgemini Telecom, Media and Entertainment. In this role, he could embrace the managerial challenge of IT leaders in an ever-changing environment, looking for the right balance between cost-cutting and innovation initiatives.
Philippe has also approached other sectors (Utilities, Public, Banking), working specifically on large transformation programs with a specific focus on agility and time-to-market improvement. He started his carrier as a developer and his technical background has always been an asset in understanding today's trends and building his own vision.
Eltjo Poort – CGI
The Cost and Benefit of Technical Debt reduction
Wednesday, October 9, 9.00 – 10.00
Agile teams tend to focus on direct business value. One of the side effects is that it is sometimes hard to get proper attention from business owners for "under the hood" improvements – enablers that only provide indirect business value. This can lead to wicked problems in the case of technical debt, which can suddenly accumulate to such a level that a system seems to run into a brick wall. At CGI, Eltjo and his team have developed and successfully applied practices to deal with technical debt by elevating it from a technical to a business concern.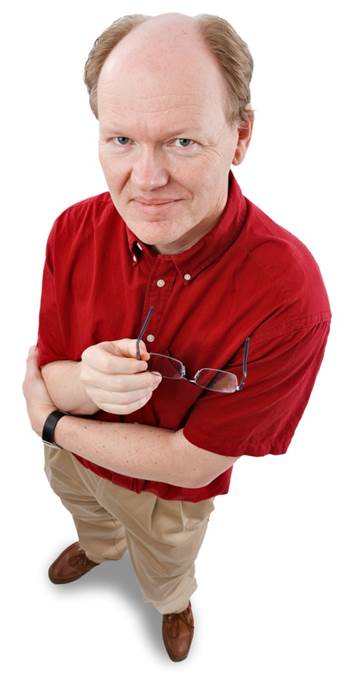 Eltjo R. Poort leads the architecture practice at CGI in The Netherlands. In his 30-year career in the software industry, he has fulfilled many engineering and project management roles. In the 1990s, he oversaw the implementation of the first SMS text messaging systems in the United States. In the last decade, he produced various publications on improving architecting practices, including his PhD thesis in 2012.
Eltjo is best known for his work on Risk- and Cost-Driven Architecture, a set of principles and practices for agile solution architecting, for which he received the Linda Northrop Software Architecture Award in 2016 . His solution architecture blog can be found at eltjopoort.nl. In his spare time, Eltjo plays the violin in Symfonieorkest Nijmegen.
Rini van Solingen – TU Delft / Prowareness
Shifting from cost to value – current needs and future directions from increasing speed and agility
Wednesday, 13.00 – 14.00
Due to the increasing speed and demands for flexibility and agility, many organizations start adopting agile ways of working. The required changes in deep rooted mindset and principles make this often a hard change in practice, with variable results. However, the societal changes from digitization do demand for more speed and agility. In time, solutions will be found that work. These will propably be based on short iterations, cross-functional teams, and early market validation. As a consequence, the focus on cost is likely to shift towards value. How to estimate (or guestimate) this upfront, how to include the multiple dimensions of value in trade-off decision making, and how to deal with uncertainty and the need for control in a fast changing world. In this keynote Rini van Solingen will share recent results and future directions for dealing with practical value quantificaiton and validation in practice.
Rini van Solingen (prof.dr.ir.) is a speaker, author, professor, and entrepreneur. His expertise lies in the speed and agility of people and organizations. Rini is a part-time full professor in global software engineering at the Delft University of Technology, and is also CTO at Prowareness We-On.
Rini is the author of a number of management books on speed and agility, including The Power of Scrum (2011 – with Jeff Sutherland and Eelco Rustenburg), the management novel: How to lead self-managing teams? (2016), and the recent book Formula X – How to reach extreme acceleration in your organization? – which is available in Dutch only at the moment, but an English and German edition is under construction. Rini can be contacted via his website: www.rinivansolingen.com.